Our Savior – Pettibone – Sunday School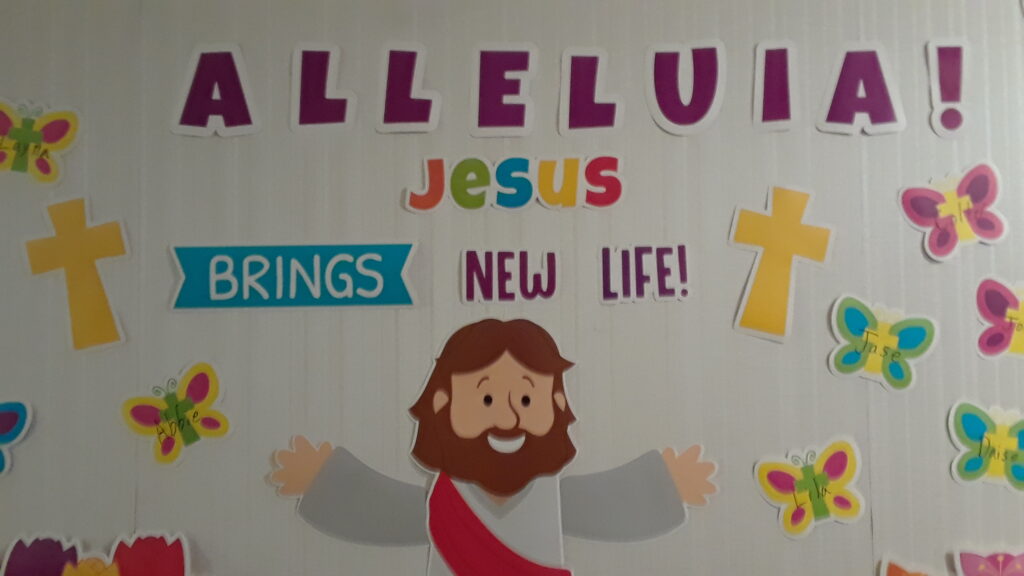 ---
***** In person, physical worship services are being held. *****
***** Social distancing and the wearing of masks are recommended. *****
---
A Message From The Pastor
RE: COVID-19
Dear members of Our Savior, Redeemer, St. Paul's and St. Paul's Congregations,
Grace and peace to you from our Lord and Savior, Jesus Christ!
As our world is currently facing the challenge of COVID-19, we are, like many others, doing what we can to help prevent the spread of the virus, including wise personal hygiene practices and other precautions to help limit the spread of the infection.  Although we live in a time of fear and self-isolation, it should still be our aim to continue to hold regular, physical worship services if safely possible to do so.  These services are possible if we limit the number of those who attend, maintain proper distance between each other and follow other simple advice: come if you are well; stay home if you are sick or at increased risk.
Up to this point, several worship services and other events have been cancelled or postponed.  These cancellations and postponements will be placed on this website as soon as they are received.
During this nationwide period of cautious self-distancing, please consult this website for additional information, including cancellations and postponements.  It is my intention to begin recording worship services and then posting them to this website in the near future.  In the meantime, Main Street Living North, which is a worship experience in the Lutheran tradition, airs Sunday mornings at 9:00 on local FOX network stations.  Please consult your local listings for channel number.  For your information, Main Street Living North's website is www.mainstreetliving.com/north.
Also, I am encouraging you to please remember to support your congregation financially.  Your congregation and its ministry require your support.  Thank you, in advance, for your stewardship of the many gifts that God has given to you.
Psalm 91:2 says, "I will say to the Lord, 'My refuge and my fortress, my God, in whom I trust.'"  As we put our trust in God, let us please pray for God's healing and wisdom.  I, along with each congregation, look forward to resuming worship together again soon.
In Christ's service.
---
Upcoming Special Services
      Thanksgiving Eve
                Wimbledon – 7:00 pm (Wednesday, November 24)
     Thanksgiving Day
            ??? Woodworth – 8:30 am (Thursday, November 25)
      Mid-Week Advent 1
                Wimbledon – 7:00 pm (Wednesday, December 1)
      Mid-Week Advent 2
                Wimbledon – 7:00 pm (Wednesday, December 8)
      Mid-Week Advent 3
                Wimbledon – 7:00 pm (Wednesday, December 15)
     Christmas Eve (Thursday, December 23)
            ??? Wimbledon – 7:00 pm
                        (Sunday, December 19: Woodworth / Wimbledon)
     Christmas Eve (Friday)
            ??? Kensal – 3:00 pm
            ??? Pettibone – 7:00 pm
     Christmas Day (Saturday)
            ??? Woodworth – 8:30 am
---
Paul, an apostle of Christ Jesus by the will of God, and Timothy our brother, To God's holy people in Colossae, the faithful brothers and sisters in Christ: Grace and peace to you from God our Father.
We always thank God, the Father of our Lord Jesus Christ, when we pray for you, because we have heard of your faith in Christ Jesus and of the love you have for all God's people — the faith and love that spring from the hope stored up for you in heaven and about which you have already heard in the true message of the gospel that has come to you. In the same way, the gospel is bearing fruit and growing throughout the whole world — just as it has been doing among you since the day you heard it and truly understood God's grace. You learned it from Epaphras, our dear fellow servant, who is a faithful minister of Christ on our behalf, and who also told us of your love in the Spirit.
For this reason, since the day we heard about you, we have not stopped praying for you. We continually ask God to fill you with the knowledge of his will through all the wisdom and understanding that the Spirit gives, so that you may live a life worthy of the Lord and please him in every way: bearing fruit in every good work, growing in the knowledge of God, being strengthened with all power according to his glorious might so that you may have great endurance and patience, and giving joyful thanks to the Father, who has qualified you to share in the inheritance of his holy people in the kingdom of light. For he has rescued us from the dominion of darkness and brought us into the kingdom of the Son he loves, in whom we have redemption, the forgiveness of sins. – Colossians 1:1-14